How Business Intelligence can Assist the Textile Industry
Technology has reshaped just about every business model in the world. The textile industry globally has seen a shift from brick and mortar traditional retail to online platforms. These e-commerce platforms are boosted with help from business intelligence tools.
Business Intelligence tools are essential to revolutionizing the textile and apparel industry in every sense; tech is everywhere from manufacturing, designing, marketing, logistics, and sales. It doesn't matter what the size of your business is, technology is an invaluable resource for modern business.

By adopting and implementing BI systems maximum efficiency and effectiveness of all processes in the textile industry can be achieved. BI can and will help to integrate strategic, management, and operational efficiency. The textile industry in Pakistan has massive potential but a textile business in today's consumer-driven world involved a lot more than just finding the right vendors, suppliers, and customers. Businesses in this evolving digital world have to assess their marketing potential digitally.
Predictive analyses and a greater understanding of what drives consumer needs and tendencies are essential for the textile industry in Pakistan which is largely driven by trends.
As the possibilities of what can be done with business intelligence increase, there is a constant increase in new ways with which textile businesses in Pakistan can make better business decisions regarding what to produce and sell. Using BI tools to predict sales, market reaction, and demand will lead to less waste and a larger turnover.
What Business Intelligence Can Do for the Textile Industry
Market Insights
With business intelligence, the textile industry in Pakistan will have access to marketing information offering insight into a variety of markets that comes from in-depth market research and analysis. Using BI tools it is possible to get detailed data for numerous products that illustrate how they are performing in markets globally.
A detailed report of market operations, product circulation, and performances is invaluable for business strategy. Not just this but BI will also provide historical, current, and forecast prices for your products and raw materials.
Competitive analysis
It's vital to know who your competition is in the textile industry especially if you want to perform better and maintain a competitive edge. Competition is growing and learning about your competitor's performance is becoming increasingly difficult.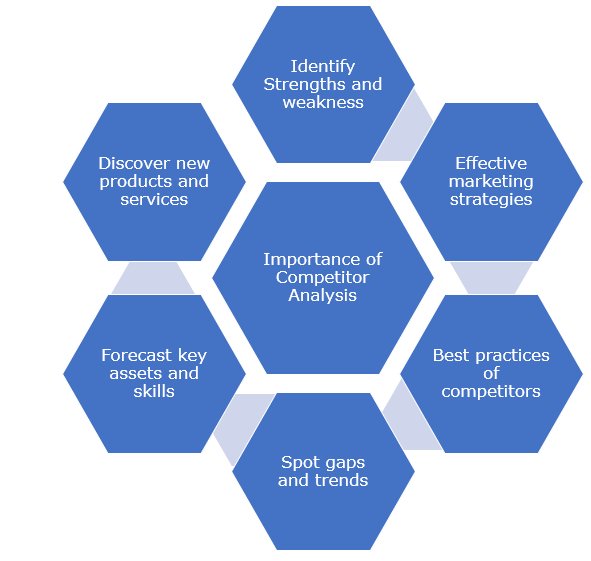 However, BI tools will help to track, analyze and hence learn from competitor strategies. There is a lot to learn from competitor strategies, not just where they are excelling but also it helps to figure out what's wrong with their current strategy, how to avoid these mistakes, and then improve upon their approach to perform better.
Performance Analysis
By learning about the performances of brands and retailers from across the globe you can analyze the performances of companies in the global market based on reports acquired from business intelligence tools. With a useful BI tool, a business is also able to track its financial performance by analyzing operating income, net profit or loss, operating profit or loss, and much more.
When a business can view its performance over time it helps to make better business decisions in the future.
Trade Data
BI tools provide you with authorized trade data from around the world helping to make smart export-import decisions. Trade data is critical because the textile industry needs to analyze based on two important parameters – Product and Geography. Trading in the textile industry in Pakistan involves information from around the world, and this data needs to be verified and compared from a global lens before taking export-import decisions.
Optimizing volume
The textile industry quite often has reduced profitability due to a miscalculation in production. Business intelligence tools help to predict and foresee the demand-supply ratio leading to more optimized production. Saving your business from the problem of producing too much or too little.
To sum it up the textile industry in Pakistan is one of the most profitable and essential industries yet it is slow to digitize in a technologically evolving world. BI tools can help expand a textile business's reach and to target the right market with exact data and insights. The best way to advance and move forward is by making use of tech to optimize all processes and increase profitability.