The cement industry in Pakistan has experienced its fair share of challenges and growth in recent years. Recent data released by the All Pakistan Cement Manufacturers Association sheds light on significant fluctuations in cement dispatches during September 2023. While the industry grapples with these challenges, it continues to grow, driven by various factors contributing to its robust performance. Among these factors is the introduction of innovative solutions like Zaraye, which are revolutionizing the way the cement industry sources its vital raw materials.
Current State of the Cement Industry in Pakistan:
In September 2023, cement dispatches in Pakistan experienced a decline of 3.96%. Total dispatches were 4.115 million tons, down from 4.284 million tons in the same month of the previous fiscal year. The key highlights of the industry's performance include:
Local Dispatches
Local cement dispatches decreased by 6.87%, with 3.544 million tons in September 2023 compared to 3.806 million tons in September 2022.
Export Dispatches
Export dispatches, on the other hand, increased by 19.24%, rising from 478,097 tons in September 2022 to 570,101 tons in September 2023.
North vs. South-based Mills
North-based cement mills dispatched 3.035 million tons, experiencing a 7.00% decline compared to September 2022. Meanwhile, South-based mills dispatched 1.079 million tons in September 2023, a 5.79% increase from September 2022.
Domestic vs. Export Dispatches
In September 2023, North-based mills dispatched 2.893 million tons domestically, showing a 7.79% decline from September 2022. South-based mills dispatched 651,287 tons locally, which was 2.58% less than in September 2022.
Exports from North and South
Exports from North-based mills increased by 12.43%, while exports from the South increased by 21.70%.

Performance Over the First Quarter of the Fiscal Year
The first quarter of the current fiscal year showcased remarkable growth in cement dispatches. Total cement dispatches, including domestic and exports, were 23.40% higher than the previous year. Domestic dispatches were up by 17.67%, and export dispatches saw a staggering 71.79% increase.
North and South-based Mills in the First Quarter
North-based mills dispatched 8.333 million tons of cement domestically during the first quarter, a 14.80% increase from the previous year. Exports from the North surged by 48.33%, resulting in a total increase of 16.08% in total dispatches by North-based mills during the first three months of the current financial year.
Domestic dispatches by South-based mills during the first quarter were 33.18% higher than the previous year, and exports from the South increased by 81.07%. This contributed to a total increase of 50.05% in total dispatches by South-based mills during the same period.
Government Support and Industry Challenges
The cement industry in Pakistan has been the recipient of government support, which includes tax incentives, increased investment in infrastructure, and measures to improve competitiveness. However, it also faces significant challenges, including rising power tariffs and petroleum prices. The industry emphasizes the need for further relief in duties and taxes to make products competitive in international markets.
Comparing the Cement Industry in Pakistan to the Region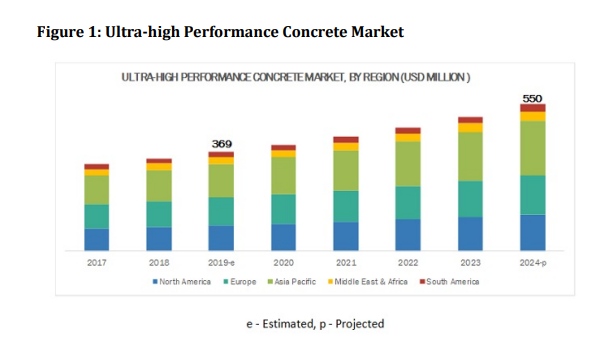 Pakistan ranks among the largest cement producers in the region, with production levels comparable to India and China. The industry faces challenges similar to other countries, such as high production costs and limited access to financing.
Zaraye: Streamlining Cement Sourcing for Efficiency

Zaraye, a dynamic B2B platform, has emerged as a game-changer for industries like cement manufacturing. Its mission to digitize and simplify sourcing processes aligns seamlessly with the cement industry's need for efficiency. Zaraye's contribution to the cement industry is substantial, especially through the following features of the Zaraye App:
Real-Time Rate Updates
In the fast-paced business world, the Zaraye App ensures that cement manufacturers stay informed about the latest price fluctuations. This feature empowers them to make well-informed decisions swiftly.
Efficient Quote Requests
Cement procurement is streamlined as users can request quotes for raw materials directly through the app, eliminating time-consuming back-and-forth communication and expediting the procurement process.
Prompt Responses
Cement manufacturers can expect a swift response from suppliers upon submitting a query or quote request, ensuring that they can proceed with procurement plans without unnecessary delays.
Diverse Materials
Cement manufacturers can easily explore a wide selection of raw materials within their chosen industry category, making procurement more efficient.
Zaraye's role in the cement industry goes beyond these features. It contributes to efficiency, cost savings, and prompt customer service, essential factors for the growth and sustainability of the industry.
Cementing a Bright Future with Zaraye
The cement industry in Pakistan, though faced with challenges, is set on a path of growth and development. With innovative solutions like Zaraye streamlining the sourcing process, the industry can enhance its productivity, profitability, and competitiveness. The digital transformation brought about by Zaraye supports the industry's role as a vital driver of economic development in the country.
As the cement industry continues to grow, embracing digital solutions like Zaraye is essential for achieving sustainable success. With an optimistic outlook and support from the government, the cement industry in Pakistan is poised for a bright future. Zaraye's contribution to this progress is a testament to the power of innovation in driving industry transformation.