Challenges Faced By the Textile Industry In Pakistan 2023
The Pakistani textile Industry is one of the most prominent and mature industries in Pakistan, and though the industry has numerous strengths; it is losing its competitiveness with other countries, especially in comparison to emerging markets. To keep up with this increasing demand and challenges the textile industry in Pakistan is in urgent need of financial investments and technological developments.


Pakistan is the eighth-biggest exporter of textile goods in Asia, the fourth-largest manufacturer of raw cotton, and the third-largest purchaser of raw cotton. Pakistan's textile industry contributes more than 60% to the country's total exports and around 46% to the total output produced in the country. It also contributes about 8.5% to the total GDP and it also provides jobs to 40% of the overall workforce. Some of the top exporters in Pakistan are Style Textile (pvt) Ltd, Nishat Mills Ltd, and Yunus Textile Mills Ltd.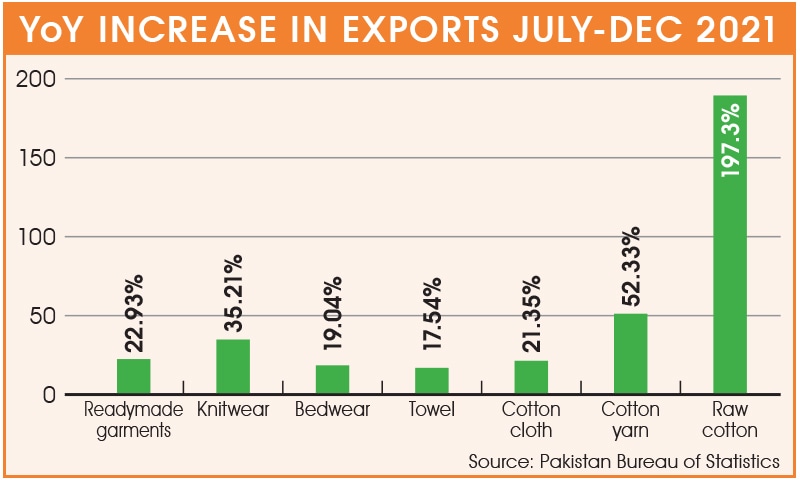 Textile's huge contribution to our economy rightfully places it at the heart of our industrial center, yet it is nonetheless plagued by a slew of issues that have led to stagnant growth.
Energy Crisis
The energy issue is the most significant hindrance to the textile industry's growth. The country's general energy crisis has had many negative consequences, but the textile industry is one that has been hit hard.
Due to this manufacturers try to implement different means of power generation such as high KvA generators leading to a rise in the costs of production. Hence increasing expenses and reducing profitability for textile exporters in Pakistan.
Competition
Pakistan's textile industry faces fierce competition from countries like Bangladesh, Vietnam, India, and Thailand in the foreign market. And with expensive utilities, wage rates, and an inadequate flow of investment in the country, the textile industry is unable to rise to the challenge.
Lack of modern equipment and machinery
With a lack of investment and other issues such as the depreciation of the national currency and increasing interest rates, there has been no timely modernization of the equipment and machinery. The textile industry is largely still conducting all business manually when on a global scale procurement processes have been digitized.
As a result, Pakistan is losing its competitive edge when compared to the Indian textile industry, for example, it has adopted the newest technologies and come out with the latest product designs to be competitive in the global textile market.
Increasing Raw Material Prices
Pakistan's textile industry's challenges have worsened because of Increasing textile industry raw material prices which include yarn fabric and cotton raw materials. This rise in yarn fabric and raw cotton prices is due to a lack of policies supporting the textile sector and low support for cotton farmers to produce at optimal capacity.
Pakistan's textile industry raw material and cotton production has gone down in the last few years, there has been a severe decline of around 35% in raw cotton production by the end of January 2021, the lowest in 30 years. The reason for this decline are pests, drought, seed degradation, and reduction of planting area. A consequence of this is that Pakistan is now a net importer of raw cotton which also greatly affects yarn prices.
Then comes in the massive credit problem small businesses face when trying to procure raw cotton or yarn which has become harder due to the increase in yarn prices. There are high premiums that need to be paid when buying on credit because exporters receive payment 3-4 months after procurement due to the manufacturing and logistics process. Making the raw material expensive and inaccessible. However, a raw material procurement platform like Zaraye can help by providing flexible financing options and financing working capital for manufacturers.

Lack of Information
With a lack of digitization in the textile industry of Pakistan, one of the biggest problems buyers face is not having access to the best prices for yarn. Due to this lack of information buyers do not know exactly where the best prices are hence there is competitive pressure locally and globally because of the inefficiency. Zaraye offers a seamless platform that offers manufacturers information and options to make quick and efficient buying decisions, all while being able to select the best rate possible for yarn and other raw materials.
Lack of R&D institutions
Pakistan is lacking sufficient links between research organizations and the textile industry to develop new products. This has resulted in low quality of raw cotton and consequently yarn fabric when compared to other countries in the region. Resulting in a less value-added product which adversely affects the bottom line.
In conclusion, the textile industry of Pakistan has enormous potential to grow, if taken into consideration the various obstacles that require almost immediate action, especially by the government to strengthen the sector. To optimize the textile industry on a global level, Pakistan needs to meet more and more customers' needs. The government's policy is highly important to bring in foreign investment and also a policy that uplifts and profits the local entrepreneur
What's next for the textile industry?
Each and every industry today is leaning towards tech including the textile industry in Pakistan. Though technological progress is slow, most businesses will eventually use technology to become more efficient if they want to stay relevant in a globally competitive market.
The textile industry in Pakistan is in dire need of this change but implementation is a challenge. However, once this is done carefully, it has the potential to revolutionize the textile landscape completely and make Pakistani textiles competitive again.
The textile industry in Pakistan has immense potential which can be reached using digitization platforms like Yarn Online, Sanatkar, Zaraye, etc by making the information available to buyers and sellers which leads to efficiency and optimization. However, the way forward for this industry also depends on governmental policies that support the textile sectors and the raw cotton farmers.
Where does Pakistan export textiles?
Some of the main countries that Pakistan exports textiles to include the United States, the United Kingdom, China, Germany, and Spain. Pakistani textile exports were recorded at $14,242.623 million in July-March (2021-22) and when compared to July-March (2021-21) with a total of $11,355.465 million there was a growth of 25.43%
The Textile Industry in Pakistan contributes over 60% to the country's total exports, which amounts to around 5.2 billion US dollars. The industry contributes around 46% to the total output produced in the country. Pakistan holds the incredible position of being the 8th largest exporter of textile products in all of Asia.
The contribution of the Textile industry in Pakistan to the total GDP is 8.5% while providing employment to 38% of the workforce in Pakistan. However, the proportion of skilled labor is quite low when compared to unskilled labor.
Reasons to Invest in the Textile Industry in Pakistan



Collaboration Opportunities
Not only is China the largest producer of textiles, but it also leads in textile exports. One prominent player in the textile manufacturing industry is Jiangsu YDTex Group, which collaborates with Pakistan's local cotton and textile industry. The sector presents a significant opportunity for generating substantial economic profit.
Industrial Zones & Energy Projects
The textile industry in Pakistan has faced many hurdles with power and energy supply. However, with 70% of the China-Pakistan Economic Corridor (CPEC) initiatives dedicated to power generation projects, this sector can operate at its maximum capacity. The energy sector anticipates a whopping $33 billion investment, emphasizing the crucial role of power generation in the CPEC endeavor.
Which is the largest textile industry in Pakistan?
Nishat Mills Ltd located in Lahore is the largest textile industry in Pakistan.

Nishat Mills was first set up in 1951 and is the flagship company of the Nishat Group. It is the largest most modern and vertically integrated textile company in Pakistan

Which city is famous for the textile industry in Pakistan?
Faisalabad is the main textile hub in Pakistan with the majority of textile industries in Pakistan located here. While there are several textile industries in Lahore, Karachi, Sialkot, and other main cities, Faisalabad is Pakistan's textile hub and is even referred to as the Manchester of Asia.

What are the Top Textile Companies in Pakistan?

Style Textile (Pvt) Ltd

Interloop Ltd.

Artistic Milliners (Pvt) Ltd

Yunus Textile Mills Ltd

Al Karam Textile Mills
Here's a summary of the Textile Industry in Pakistan:
Pakistan is the 8th largest exporter of textile products in Asia.
The Textile Industry in Pakistan is the 4th largest producer of cotton and 3rd largest consumer of cotton.
The Textile Industry in Pakistan comprises of 46% of the total manufacturing sector and provides employment to 40% of the total labor force.
5% of the total textile companies in the textile industry in Pakistan are listed on the Pakistan stock exchange. There are 423 textile industries working in the country.
Pakistan has a supply base for almost all man-made and natural yarns and fabrics, including cotton, rayon, and others. This abundance of raw materials is a big advantage for Pakistan due to its beneficial impact on cost and operational lead time.
Zaraye provides a vast selection of cotton yarn at the best rates from leading brands on one platform. To get the best quality cotton yarn from all the leading brands at the best price download the Zaraye app now or contact us now to get a quote!